14.12.2019
Argentina's new president, Alberto Fernandez, returned to his duties as law professor, monitoring students as they took their final exams.
Sworn into office on Tuesday, Fernandez re-joined his former students at the University of Buenos Aires, where he taught law.
Agencia El Vigía@AgenciaElVigia
AHORA: El Presidente @alferdez toma examen a sus alumnos en la Facultad de Derecho de la UBA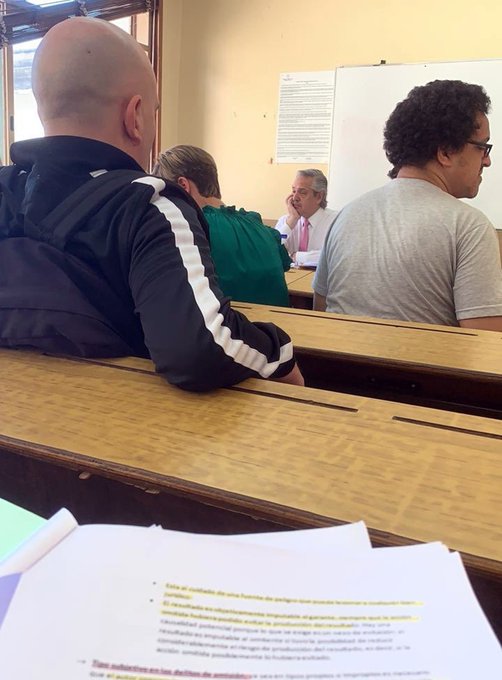 Fernandez also posted a photo showing him listening to one of the students.
No quise dejar de venir hoy a la Facultad de Derecho de la UBA a tomar exámenes finales a mis alumnos y alumnas de Derecho Penal.

La educación pública gratuita es uno de los valores más importantes que tenemos. Vamos a defenderla con el ejemplo y con los recursos que merece.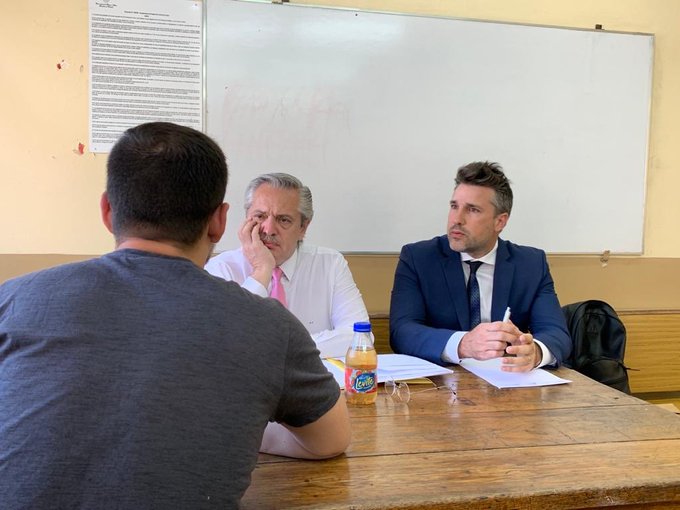 "He's no longer a candidate for president, he is the president of the nation. It's historical. This will never happen to me again in my life," one of his students told Reuters.
A group photo was taken after all the exams were handed in.
"Es un gran docente": qué dijo una alumna sobre Alberto Fernández como profesor http://dlvr.it/RLFl0h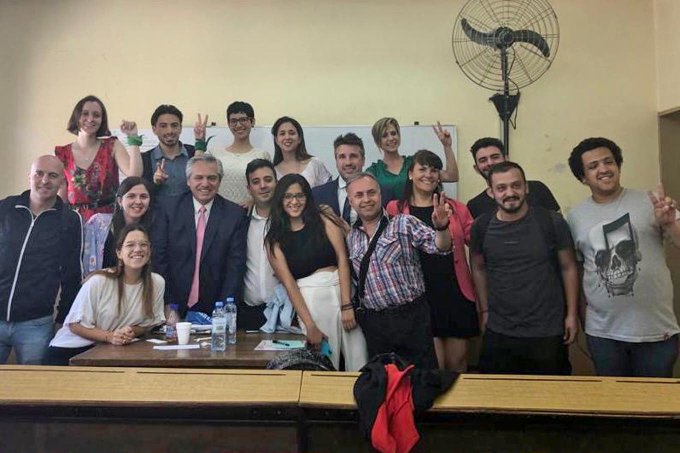 Afterwards, Fernandez told reports he would continue to give lessons on the general theory of crime and the penalty system every 15 days.
Source: CRN